Award winning copywriter, creator of ground breaking television ads and shows, wine industry marketing pioneer, host of the popular Grapevine Radio Show and lead singer/guitarist for The Cliffnotes.

In his hometown people still talk about radio ads that Cliff wrote, produced and voiced over 15 years ago. It's not about bragging rights, it's about how creativity combined with a solid marketing message can burn your brand into the the consumer's brain.

Today there's more message conveying avenues than ever. More tools to learn and deploy. More ways to spend marketing dollars. More competition for your attention.

Cable TV, radio, websites, blogs, podcasts, press releases, text messages, direct mail, street teams... SteppUp Consulting utilizes whatever it takes to get clients the best bang for their buck.

If it takes a chimpanzee on a bicycle wearing a logo shirt and baseball cap, we've got the connections (and the bananas) to get it done.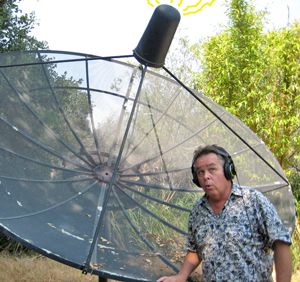 Cliff tunes in to the big broadcast
___________________________________________________


Click HERE for complete CNBC story